Very Proud to win the WLA Merit Award in the category Concept – Large Design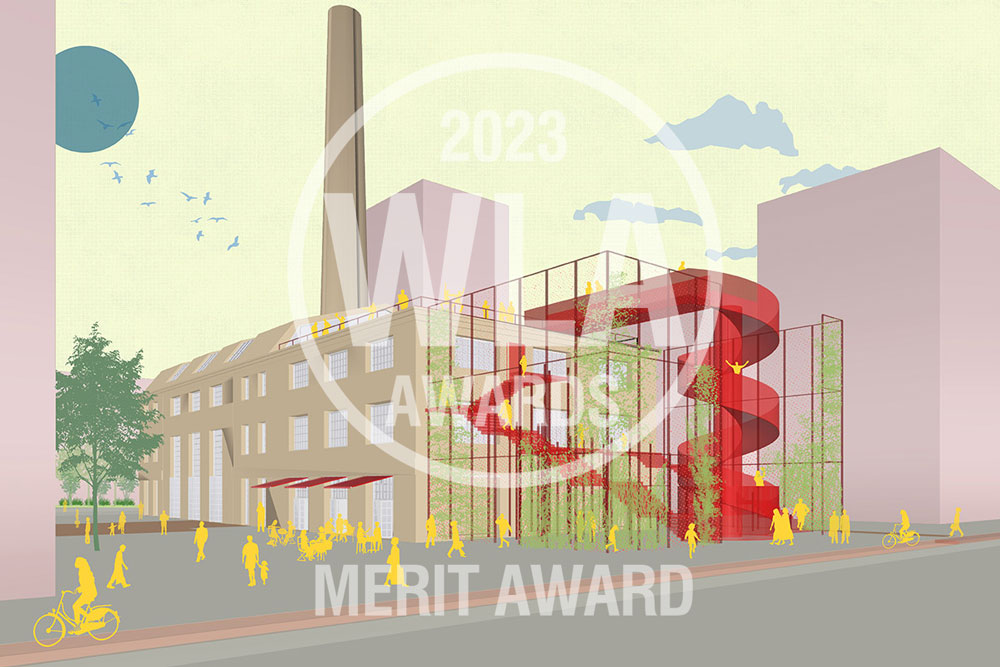 The Nova Zbrojovka site (25 ha.) in Brno, Czech Republic, is gradually transforming from a brownfield into a vibrant urban mixed-use area. Close to Brno city centre, this extensive site of the former Zbrojovka weapons factory is embraced by the Svitava river and lies next to a train station.
The Master Plan integrates the extensive infrastructure and connects it to the existing context: the Avenue as backbone, the streets and promenades, the squares and parks, public transport (making use of the adjacent train station), water management, anti-flood measures and civic amenities, such as schools and kindergartens. The Master Plan focusses on the combination of all these aspects and elements to a highly sustainable and liveable environment.
The river and the impressive industrial heritage inspired the Master Plan that is based on 4 pillars
– Room for river and heritage
– Public space is in the first place the domain of pedestrians and cyclists
– Active public spaces for all ages
– Green city: climate adaptive, healthy and heat stress resistant
As a first step towards this new urban quarter a temporary park is realised in the northern part of the site. It opens up the former closed enclave, and thus blind spot on the mental map, and brings it alive as part of urban life.