Very proud to win the WLA Award of Excellence in the category Built – Private Residential Design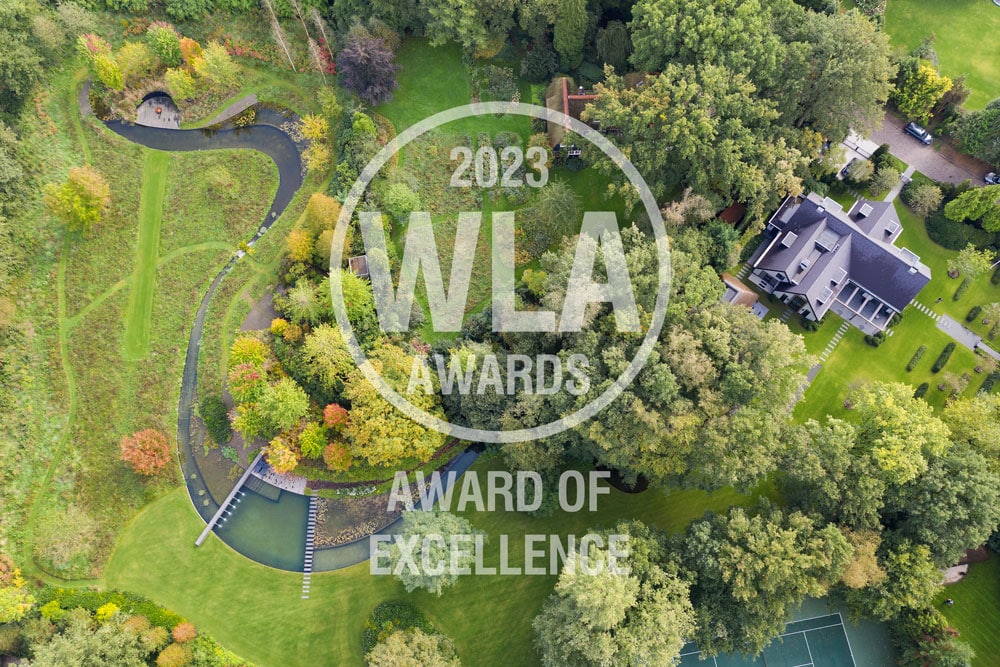 The garden is situated in a lush suburban neighbourhood; at the point where it opens towards agrarian fields. The assignment to extend and alter the existing garden posed interesting challenges: make the best use of the mature trees (mostly oaks), convert a (visually and ecologically) uninteresting field, and bind together a new building (serves as garage and guest house), the existing villa, and the additions to the garden.
This resulted in a new garden with elegant lines an sweeping space, organised along an artificial waterline that binds subsequent garden spaces that become larger and more natural to the point that nature is brought to suburban life.
Collaborators/Other ConsultantsL Planting advisor – Annemieke Langedoen, Trees – Ebben Nurseries, Contractor – Koninklijke Ginkel Groep
Photographer: Luuk Kramer