The Nova Zbrojovka site in Brno, Czech Republic, is gradually transforming from a brownfield into a vibrant urban mixed-use area.
Close to Brno city centre, this extensive site of the former Zbrojovka weapons factory is embraced by the Svitava river and lies next to a train station.
The river and its impressive industrial heritage inspired the masterplan. Some majestic existing buildings and structures (chimneys) have been kept.  These buildings and structures function as landmarks. They  will have public functions and play a role as activators within the development.
The landscape master plan is based on four pillars:
-          Room for river and heritage
-          Public space is in the first place the domain of pedestrians and cyclists
-          Active public spaces for all ages
-          Green city: climate adaptive, healthy and heat stress resistant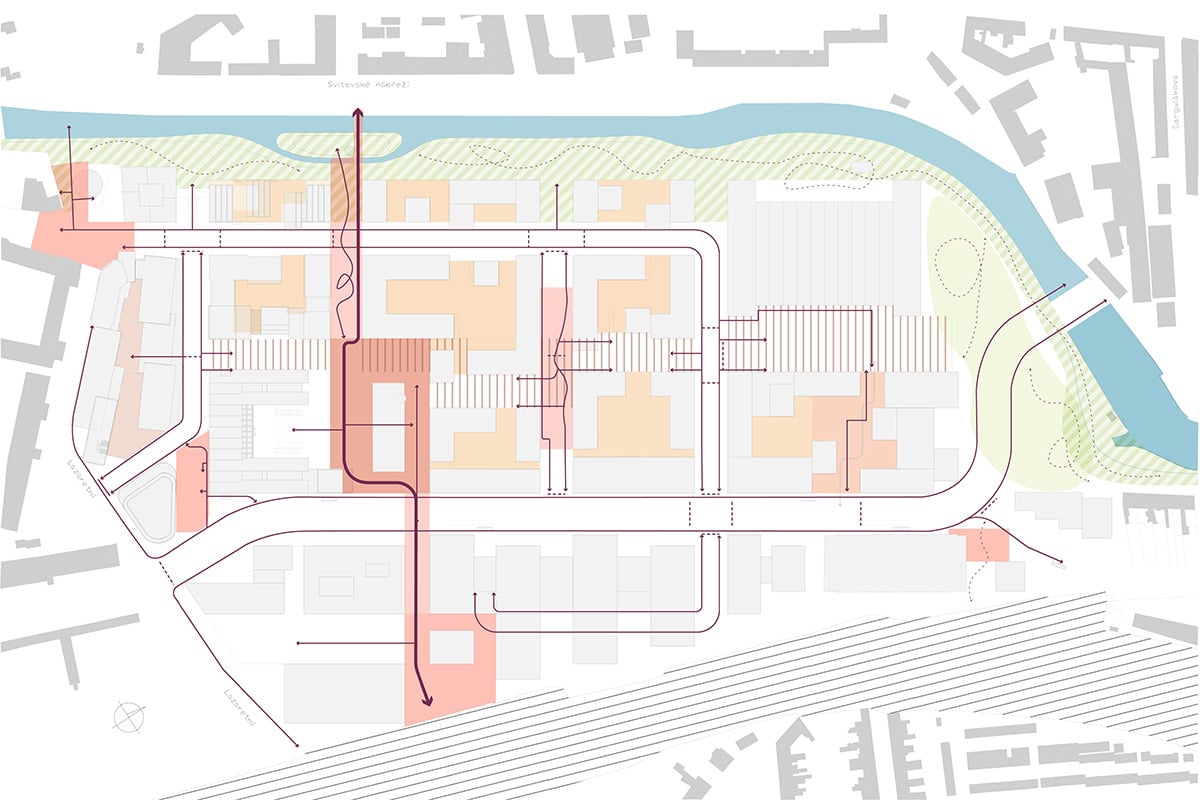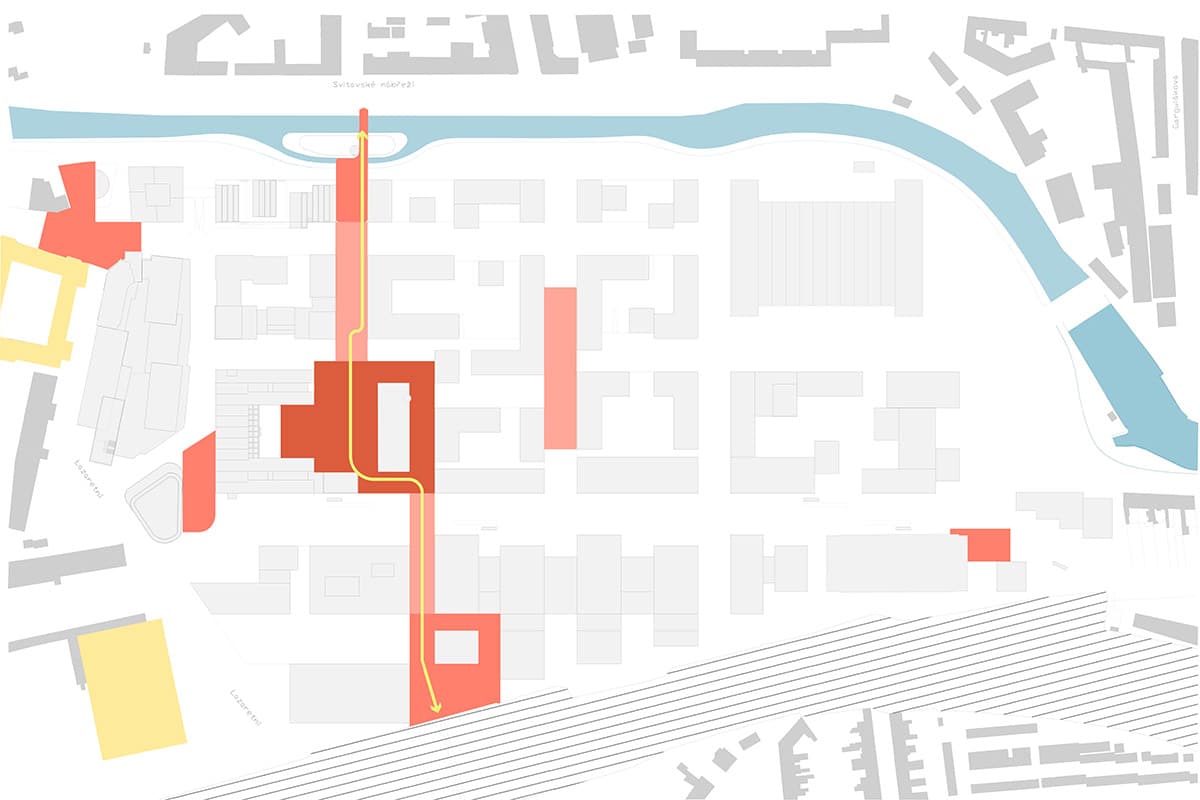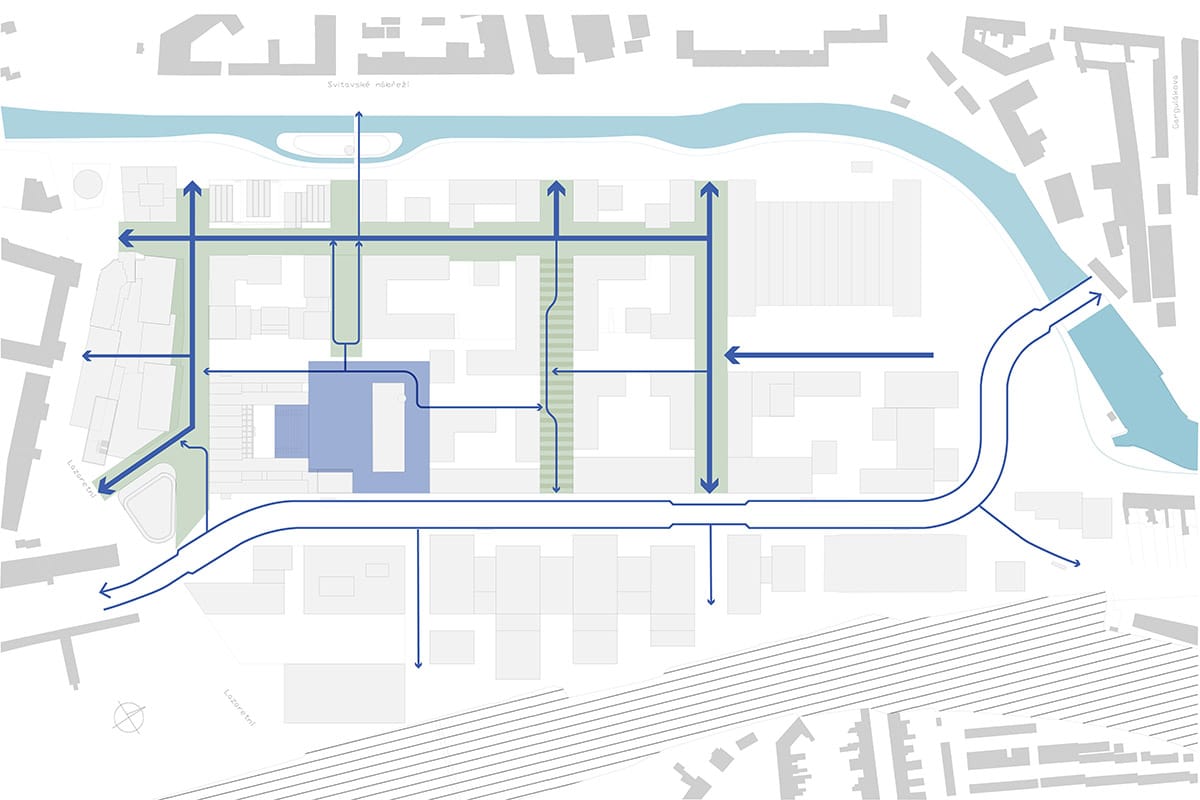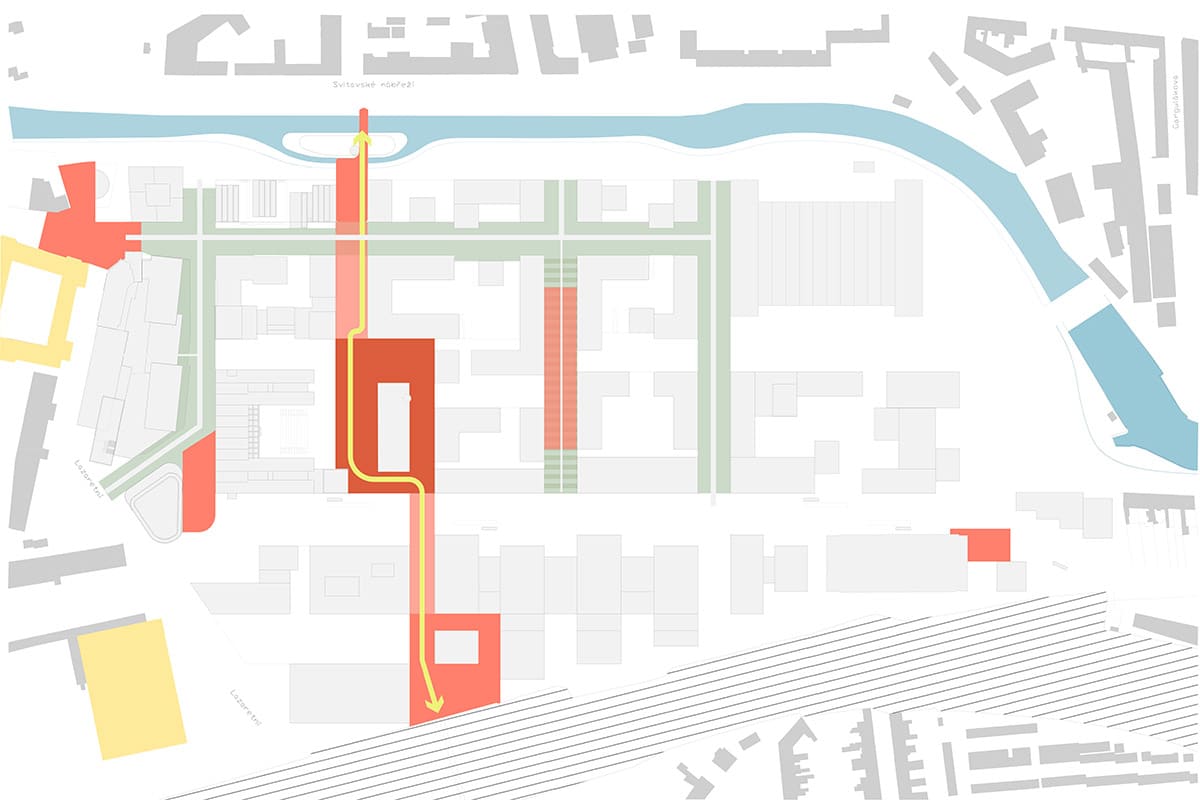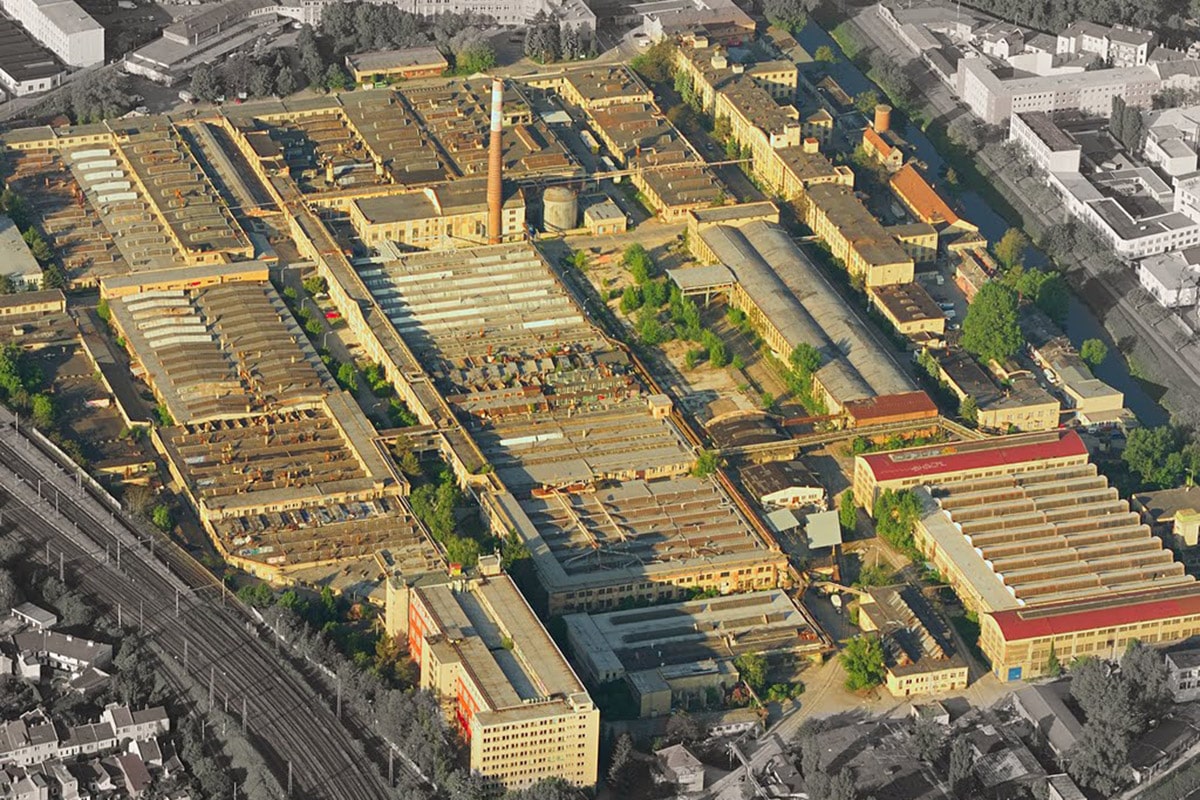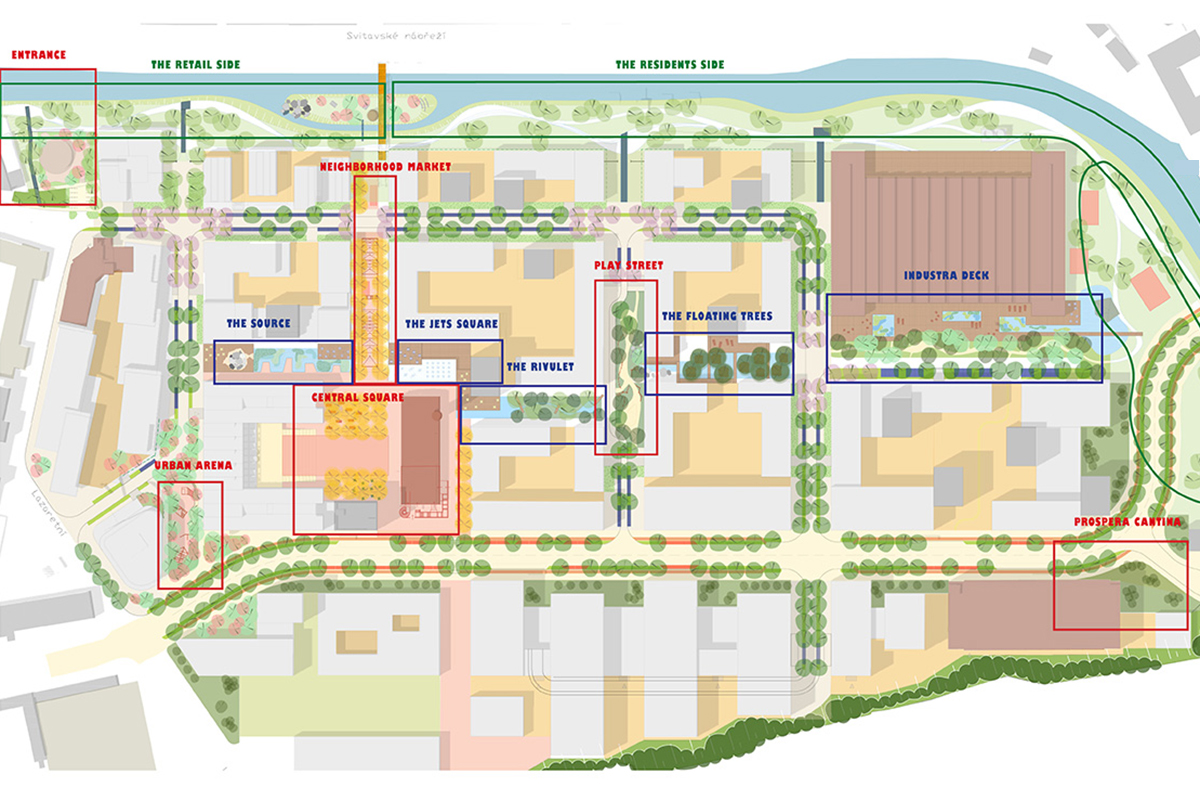 The river park allows the river to flood, the urban ponds provide water play and rainwater storage, the community nodes are the main meeting places like the central square, neighbourhood market and urban arena.
In the north of the site a temporary park is realised with large trees and various (sports-) facilities. It is well programmed and enjoyed by the people of Brno.
From a brownfield into a vibrant urban mixed-use area.