News from Jordan: The Sarhan Library Park is open!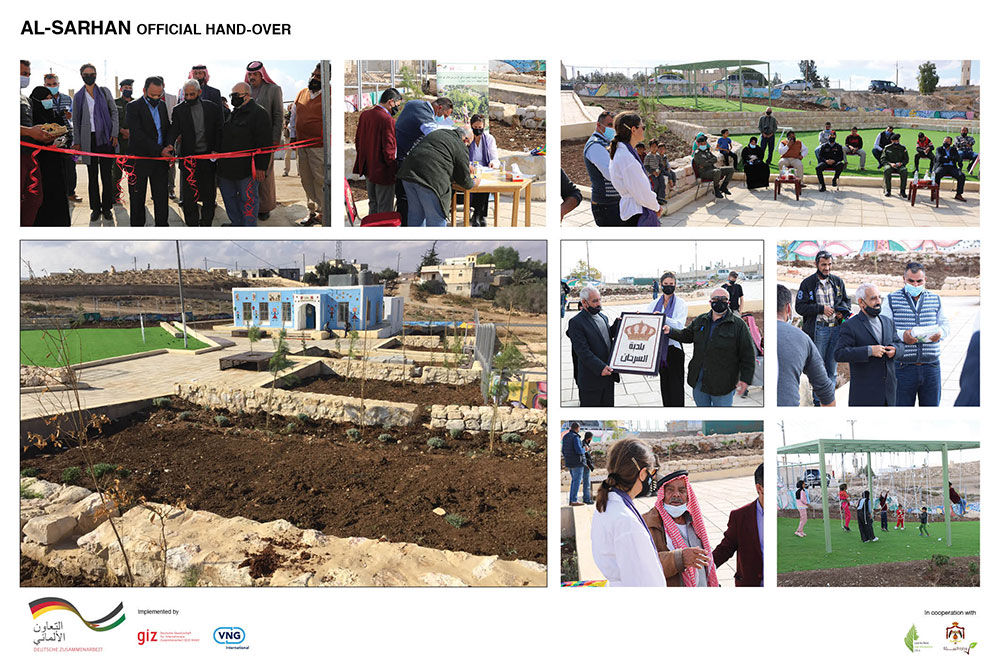 The redesign of the Sarhan Library Park is completed and the project is handed over to the Municipality. Sarhan is one of the Municipalities in the Mafraq Governorate in Jordan that face a huge influx of Syrian refugees and have to deal with the strong pressure on services and infrastructure as a result of it. The Library Park redesign is one of the projects in the programme for Improvement of Public Spaces and Green Infrastructures through Labour Intensive Measures, funded by GIZ and implemented by VNG International.
Men and Women, both Jordanian and Syrian were involved as cash workers. They helped realise the project and gained skills that will increase their chances on the job market.
LODEWIJK BALJON landscape architects made the design, consulted with the community and was responsible for the esthetical supervision of the construction phase.
We thank the teams from GIZ and VNG International for the opportunity to work on this special project and we thank Sam Sam water for the hydrological advise that enabled us to make a sustainable design using rain water.