German Design Award Undulating Bridge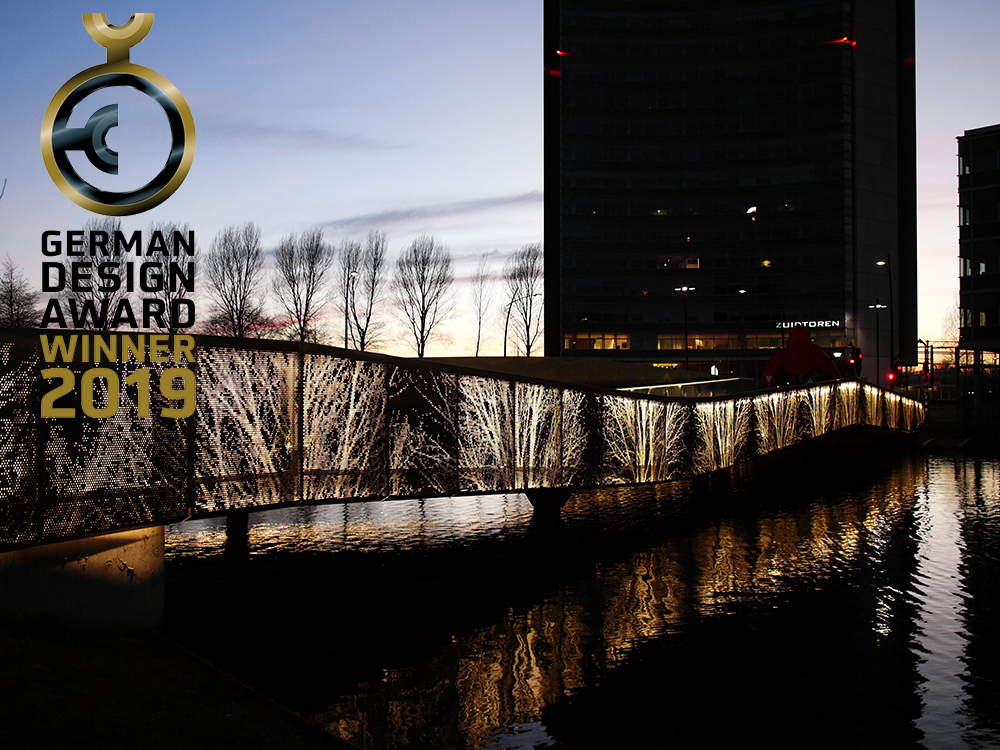 Jury statement
What makes the design of this two-in-one bridge so captivating is its gently undulating form constituting an arch in one bridge and a trough in the other – features that in and of themselves make the structure distinctive. Another outstanding aspect of the design is the succinct perforated tree pattern in the railing, whose atmospheric effect is most powerful in the dark.
The bridge enables two possible routes and therefore has a flared shape. The two curved lines of the bridge in plan are strengthened by a vertical motion. The arc lifts cyclists over the water, while a hollow leads pedestrians closer to it. The bridge has a distinctive smooth and graceful shape. With a pattern of tree branches, the railing gives specific expression to the setting: it mirrors the characteristic image of a row of the trees silhouetted against the polder sky.