German Design Award Stadstuin Groningen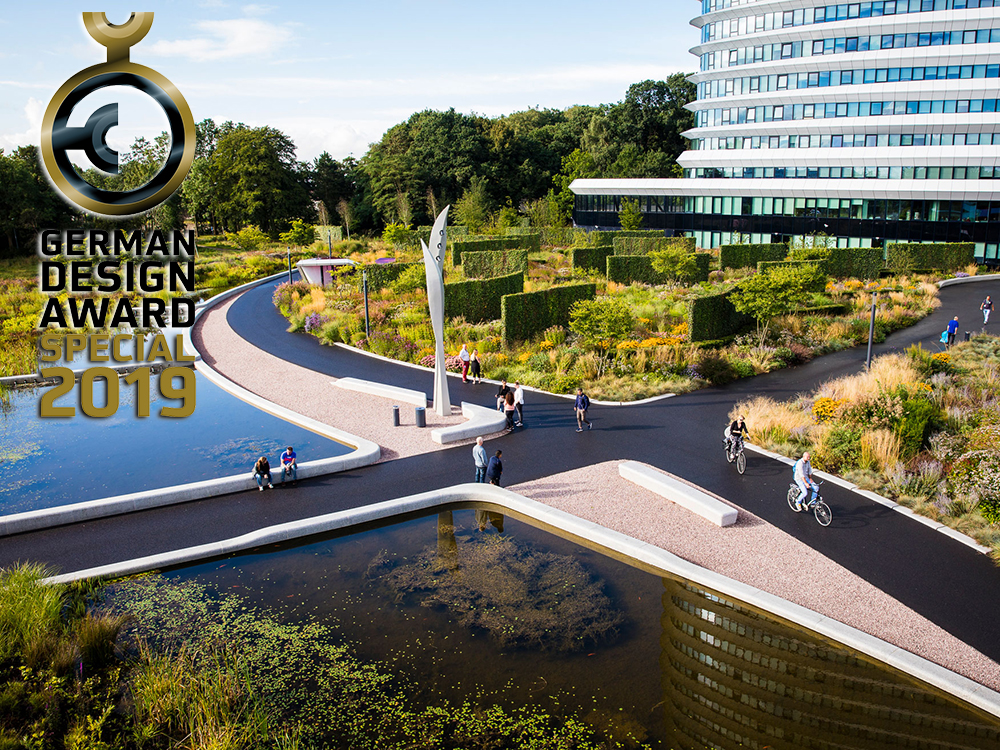 Jury statement
This beautifully landscaped garden radiates an atmosphere of peace and harmony in an urban environment and is an extremely pleasant place to spend time in.
LODEWIJK BALJON landscape architects designed the City Garden as a facility for the government office complex and for the benefit of public life. The City Garden forms a link between the office building and the general public, and is an important addition to the outdoor space of the city. It is a garden where the richness of plant life is central, united with a public meeting space: combining vitality and calm. And a strong architectural form is complemented with valuable ecological qualities.