Voting for LILA 2017 Popular Choice Awards city garden Kempkensberg is now open!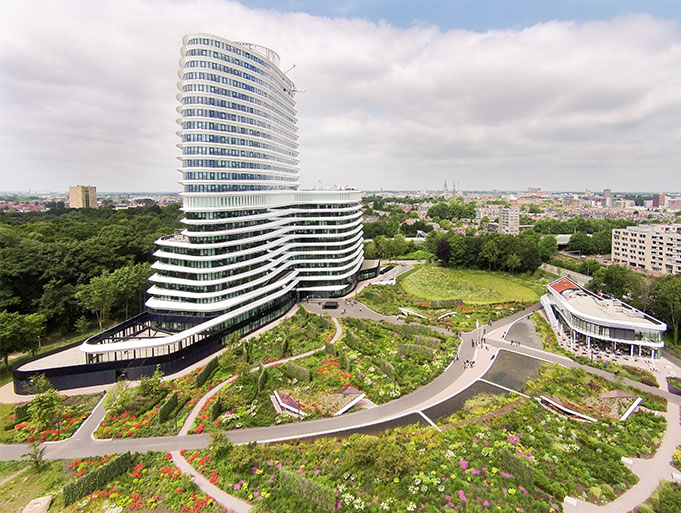 Voting is now open! City Garden Kempkensberg located in Groningen is nominated for the LILA 2017 Popular Choice Awards in the category 'Projects'.
This extraordinary roof garden designed by LODEWIJK BALJON landscape architects at the base of a 92 meter high office building, includes both indigenous vegetation and a range of exotic perennials and bulbs. In the garden people are walking and jogging, locals stay and relax and at the same time the City Garden is a peaceful spot to enjoy the richness of nature.