The temporary transformation of the Piazza Vecchia to 'COOL landscape': opening Sept. 7th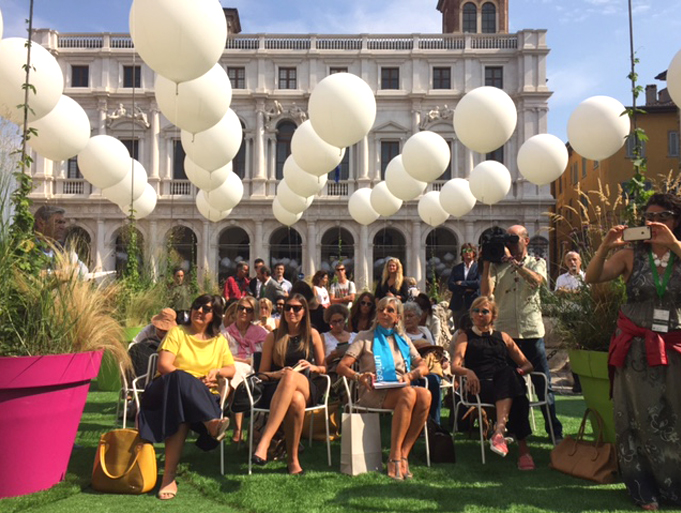 From 7th to 24th September Bergamo is the centre of landscape architecture. LODEWIJK BALJON landscape architects designed this year's temporary installation 'COOL landscape' on the central square of the Citta Alta.
This year's theme COOL landscape, also proposed by LODEWIJK BALJON landscape architects, can be interpreted in two ways: on the one hand it touches the professional meaning regarding urban heat stress as a (new) responsibility for landscape architects. The second meaning relates to fashion, appearance, attitude and style. Both meanings of COOL make it an interesting topic for the debate about the future of garden and landscape design. Furthermore, Lodewijk Baljon will be one of the speakers during the International Meeting from 22th to 23th September.