DSL publication Crossing Borders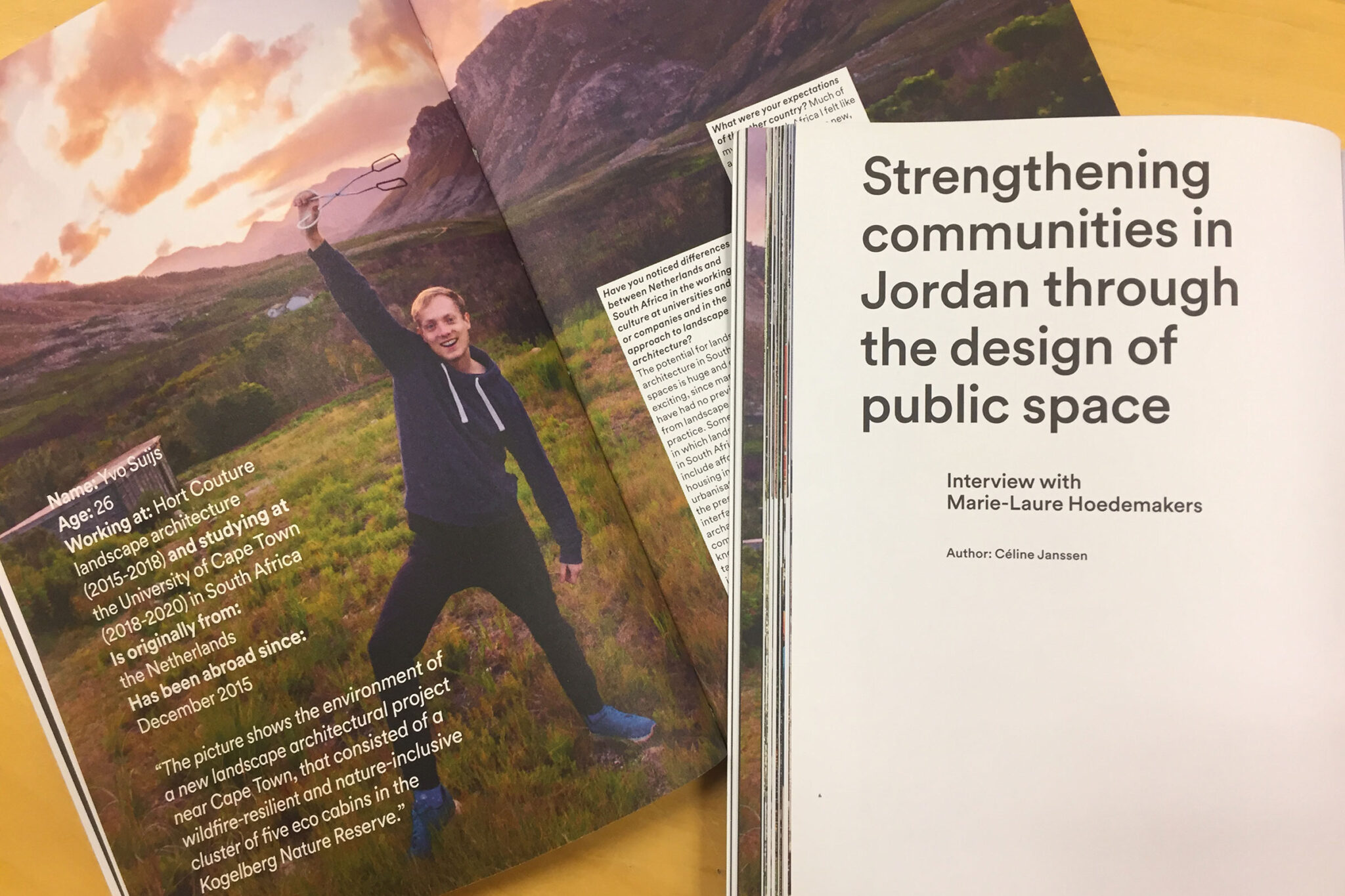 The DSL publication Crossing Borders discusses internationalisation in Landscape Architecture. Two members of the BALJON teams enjoyed contributing to this book.
Read the interview with Marie-Laure Hoedemakers on how design of public spaces can contribute to social objectives like strengthening communities for and with local inhabitants and refugees in Jordan.
Read about the experiences Yvo Suijs had as a student and working as a recent graduate in Cape Town, South Africa. Yvo currently works at LODEWIJK BALJON landscape architects.