BREEAM Outstanding for Schiphol Trade Park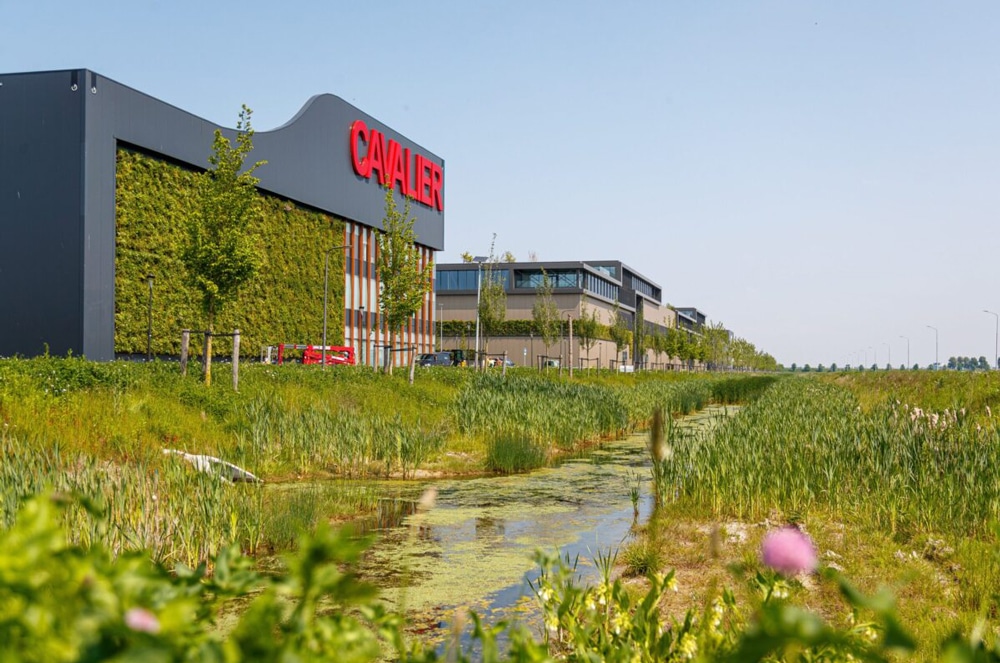 This recent news about the Schiphol Trade Park makes Baljon very proud as Supervisors for the overall ecological development of the 350-hectare site. Read on and join us in our moment of recognition and celebration.
The Dutch Green Building Council (DGBC) has awarded Schiphol Trade Park the Outstanding BREEAM-NL certification, making it the world's first logistics business park to receive this highest possible qualification. With a score of 87.67% in BREEAM-NL Area Development v2018, the business park run by Schiphol Area Development Company (SADC) is now the most sustainable logistics business park in the world, as well as the first business park in the Netherlands with a BREEAM-NL recertification for sustainable area development.
A unique detail is that 3% innovation credits were awarded with the certification, which will further stimulate pioneering sustainable initiatives. One of the innovations involves the virtual network in which parties with and without power capacity share the available capacity. This ensures that supply and demand are optimally aligned, and unnecessary CO2 emissions are prevented.