The ambiguity of the meaning of COOL raises different reactions. On the one hand there is the professional meaning of the new responsibility for landscape architects to reduce urban heat stress. The second meaning- related to fashion - is airier, more frivolous.
But the COOL theme is also a typical Italian phenomenon: an aesthetic idea about appearance, attitude and style. COOL is something positive, something new or fresh. That makes it an interesting topic for the debate about the future of landscape design.
The temporary transformation of the Piazza Vecchia is a statement of how we think about the city and the landscape. And it is a special experience. The 'Sky is the Limit'. The Piazza is 'crowned' with a roof: a cloud of balloons. Balloons that move gently, casting relaxing and almost hypnotizing shadow effects. Balloons supporting climbing plants that create a green atmosphere – sheltered, from urban heat. Plants that marvel us, like hop with their cones – appealing as a fashionable material for it is the elementary ingredient to brew new types of beer.
Big colourful pots create an intriguing pattern on the square. Different types of artificial grass create a circular pattern that forms a dialogue with the movement of the shadows of the balloons.
In the evening the balloons change in a night sky full of moons, almost immaterial as they are softly glowing.
'COOL landscape' is the theme of the temporary transformation of the Piazza Vecchia.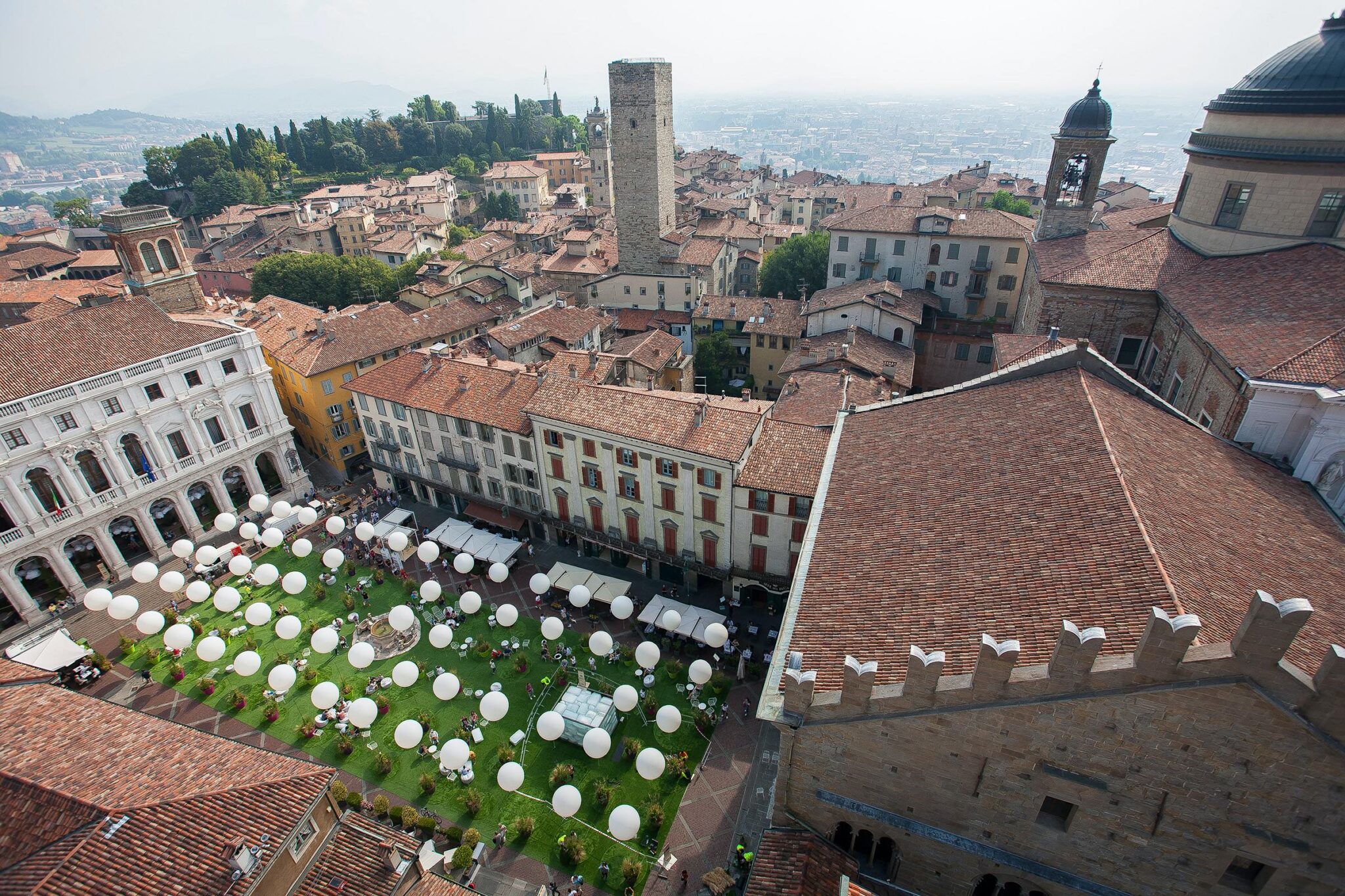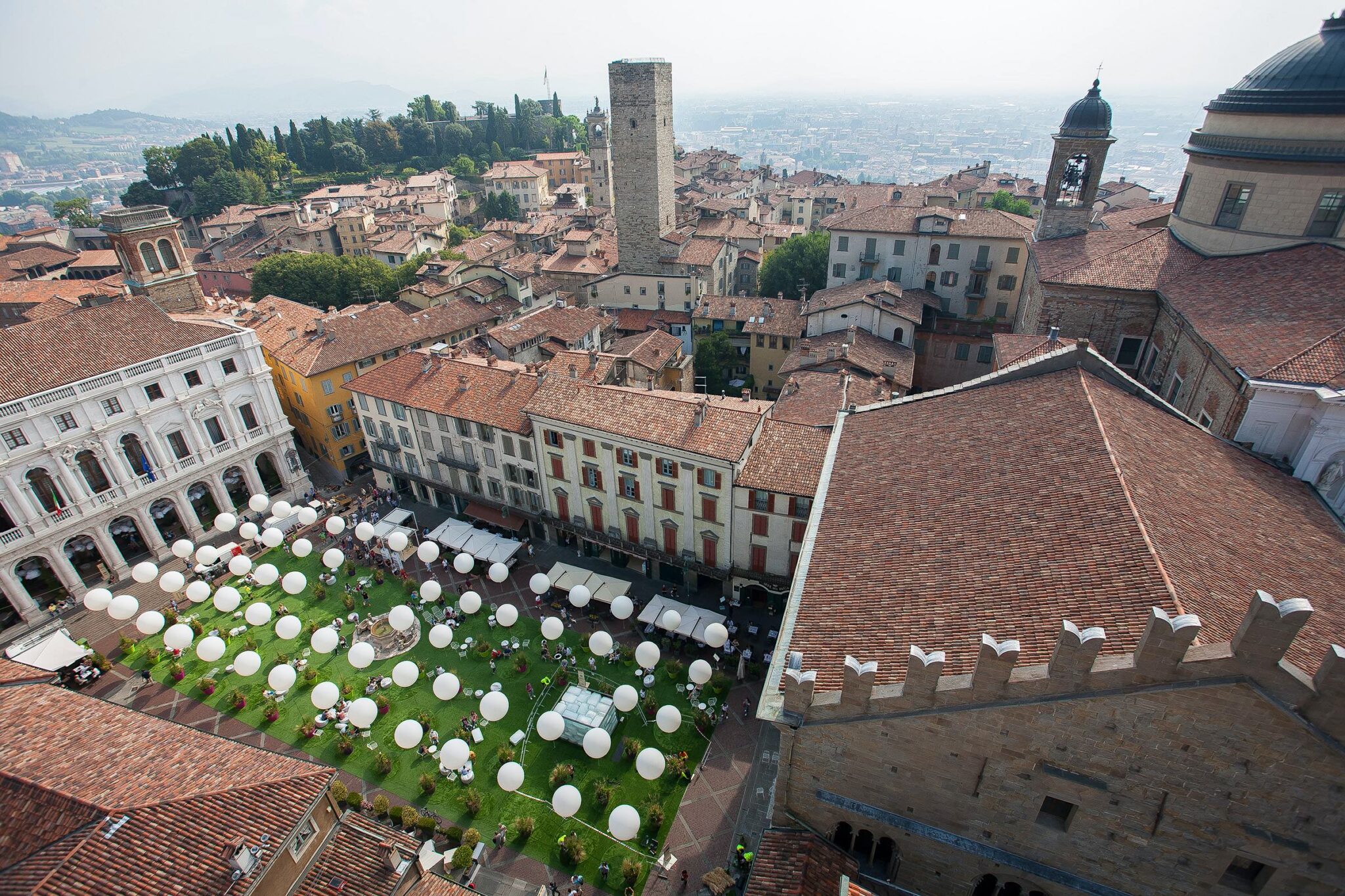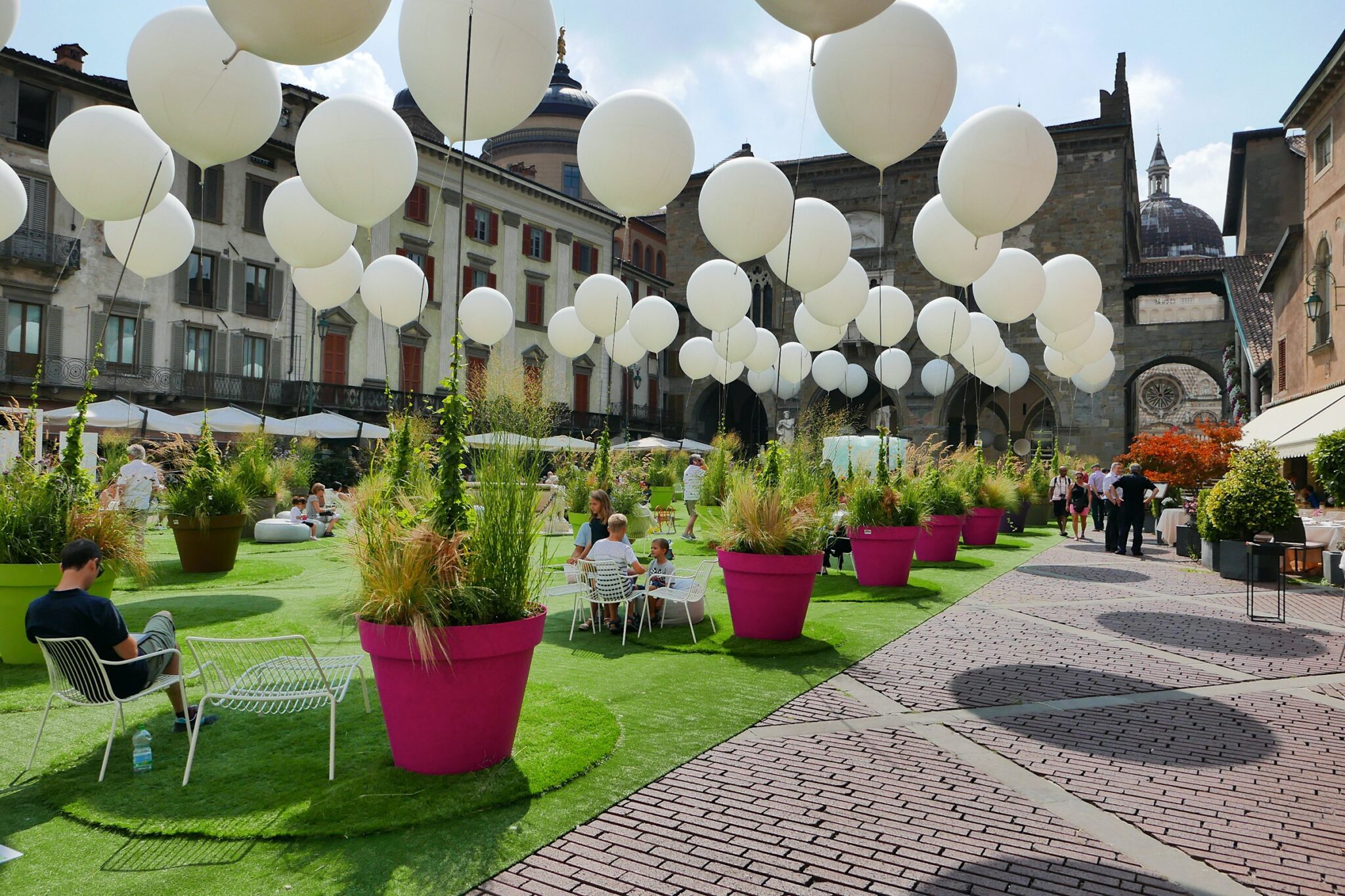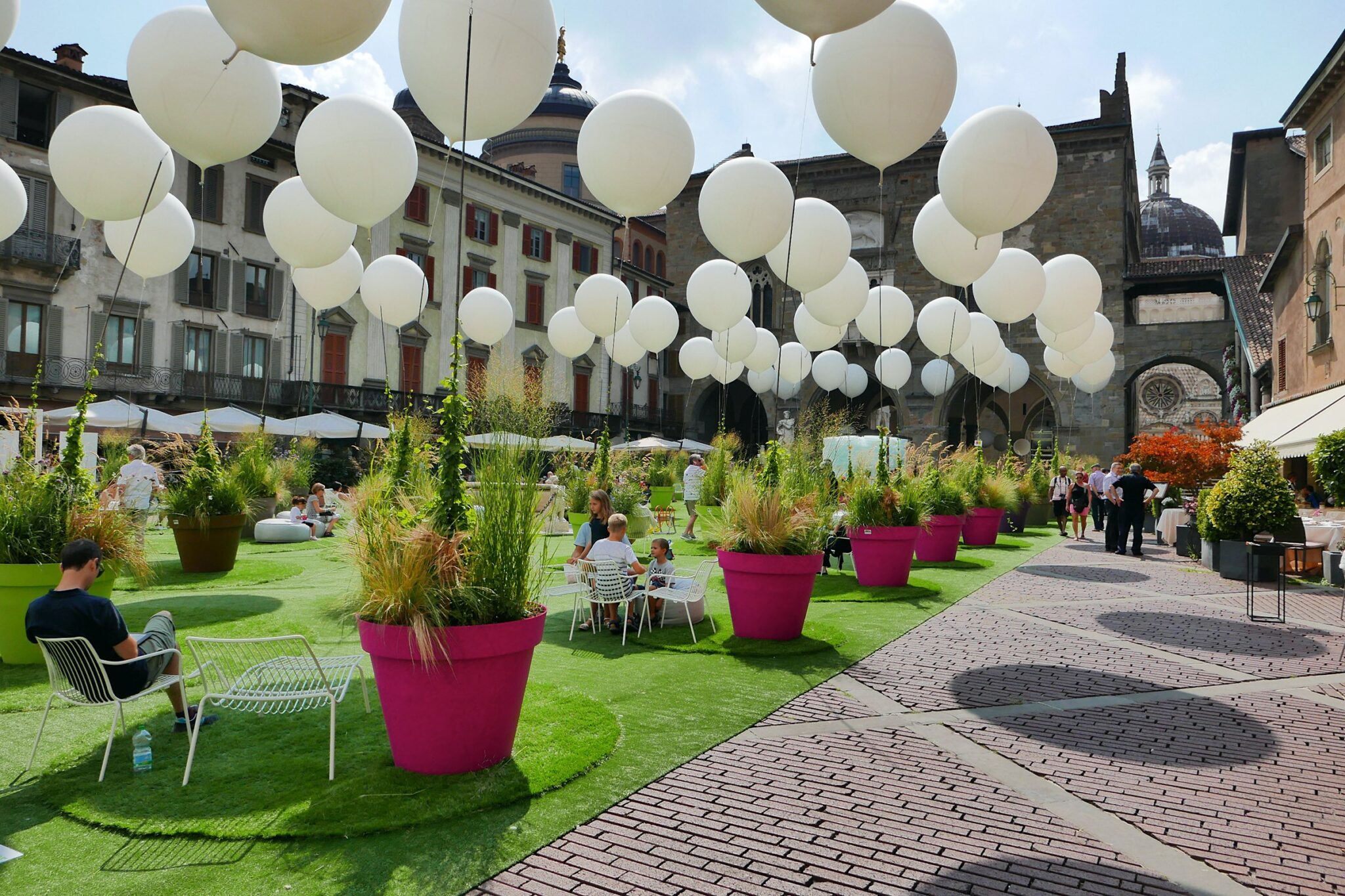 In the centre of the Piazza a large block of ice was placed. The melting of the block shows the influence of climate change. It sparked the public debate. But it was also an intriguing object that people wanted to experience: feel it, and see the simple cube shape transform in to a sculptural object.
For two weeks, under the balloon sky, there was space for walking, sitting, dancing, and meeting each other.
Locatie Google Maps
Client Arketipos Association and the Municipality of Bergamo
Event Landscape Festival I Maestri del Paesaggio
Status Realised temporary Installation
Award German Design Award 2021
© Images Leonardo Tagliabues